The SAIS Master of Arts in Strategy, Cybersecurity, and Intelligence (MASCI 👀) is a one-year degree to prepare future leaders and operators for sound decision-making at the strategic, operational, and tactical levels. MASCI is a SAIS-wide degree program, with the Cybersecurity coursework taught primarily by Alperovitch-affiliated faculty.
MASCI students will examine major strategy and intelligence topics such as terrorism, extremism, cybersecurity, disinformation, political warfare, covert operations, sanctions, special operations, and economic espionage.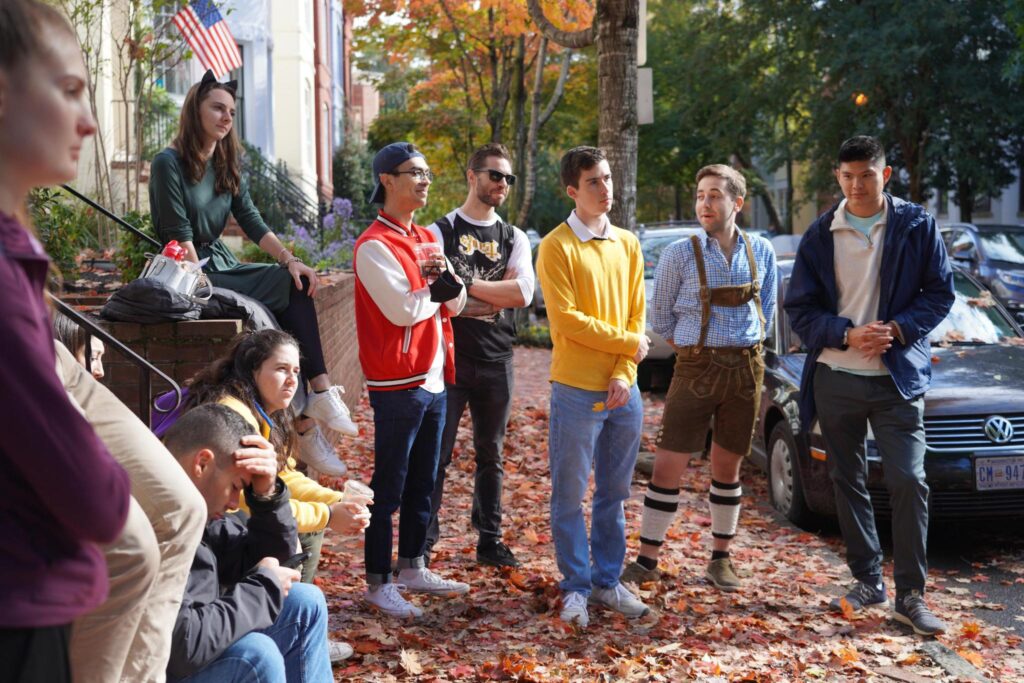 Students attend a one-week boot camp just before the start of the fall term to get to know their professors and cohort, and to establish a baseline familiarity with the strategy, cybersecurity and intelligence topics to be covered in-depth in the coming semesters. MASCI students then take a minimum of four classes in their fall semester – Strategy I, Intelligence I, and two electives – and four classes in the spring semester – Strategy II, Intelligence II, and two electives. Students may choose electives from any department at SAIS, including cyber and information security classes in the Security, Strategy, and Statecraft department or any other regional or functional focus. During the January intersession, the MASCI cohort takes a two week Capstone Research Seminar, in preparation for the final graduation requirement: a six-week capstone project completed in the summer.
Degree requirements and course offerings, tuition and financial aid, applications.